Luxury Vinyl Flooring aka "waterproof flooring" is hands down, the largest growing flooring category in the United States, and has been for several years. From small homes to million-dollar new builds, you are seeing vinyl flooring being installed for reasons of ease of maintenance, improved visuals, and competitive price points. 

But how do you begin to choose the correct vinyl flooring for your home? With all of the buzzwords in the marketplace, it can be very confusing to know what is the right choice for you.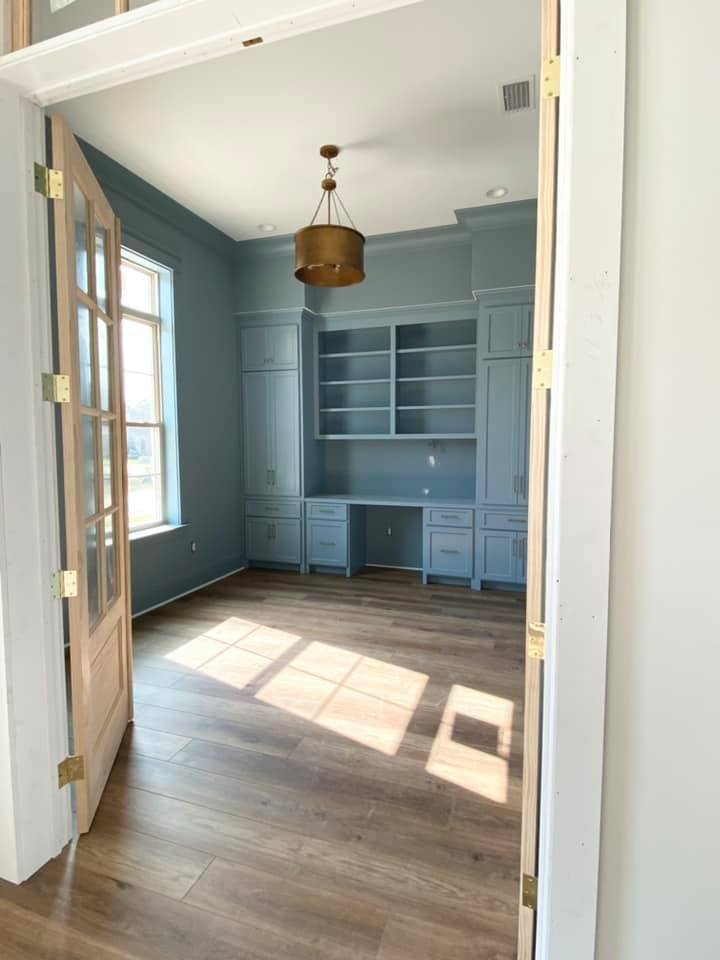 Provenza, True Story, Installation by Expressway Carpet, 2021

The very first thing to note is, not all products are created equally. Yes, most of them are waterproof, but quality can vary heavily.

You need to pay attention to brand and manufacturer, wear layer, and product content.

BRAND & MANUFACTURER

Why does this matter? In our opinion, this matters largely because of the warranty you receive when you purchase the product. A no-name brand can offer a "lifetime warranty" but are they really going to stand behind the product in the event of product failure? 

That is why we pride ourselves on only buying from name brand companies, and quality distributors that stand behind their products. 

Looking at companies like COREtec, Shaw, Mohawk, Mannington, Engineered Floors, Provenza and the other big names in the flooring industry are a good place to start. We offer all of these and more at Expressway.

WEAR LAYER

You may have heard about wear layers on vinyl floors. They are measured in mils (not to be confused with millimeters). Some say the thicker the wear layer, the better the floor. This is somewhat true - more about that when we talk about product content.

In general, you should look for a 12 or 20 mil product. Some 8 mil products can also be suitable in certain applications. A 12 mil product is typically going to be rated for light commercial wear, whereas a 20 mil will be for applicable for heavier commercial wear (or homes with pets and children). Some products on the market can be 22 mil, or even 30 mil, but most are overkill for what a normal application requires. 

Your wear layer is a topical protection that helps resist scuffs, and topical scratches - the wear layer does not necessarily prevent against a large mar, as could be caused by dragging a refrigerator, or unprotected heavy furniture across the floors. 

PRODUCT CONTENT

Part 1: WPC vs SPC

WPC's have a wood polymer core, are waterproof through and through, and are most often 4.5 - 8 mm thick (yes, this time we are talking millimeter.) WPC are likely to have a thicker, softer backing, making them more comfortable under foot.

SPC's have a stone plastic core, are waterproof through and through. SPC are generally harder than WPC's under foot, but are often more dent resistant or stand up better to heavy furniture in some cases. SPC's are normally less expensive than WPC's.

You must weigh which attributes are more important to you in order to choose the correct product for your specific application. We are happy to help you in this decision here at Expressway.

PART 2: Wear Layer

This is so important to us, and from years of experience has held true. Not all topical finishes are created equally. The major players in this industry use Aluminum Oxide, Quartz Crystal, or Ceramic Bead finishes. 

We would put a 12 mil product with an Aluminum Oxide finish up against an off-brand non-descript 22 mil product any day! The simple truth is, the product is only as durable as the top coating!

PART 3: Specifications

If you want to know about the product, ASK! At Expressway we try to know as much about the products we sell as we can, but if we do not have the answer to your particular question, we will try to learn the answer. 

Many product's specifications will share such details as dimensional stability in sunlight and temperature changes, sound absorption, etc. These may be important considerations when making a large purchase like new flooring.

PART 4: Visual

Lower quality products have a higher pattern repeat than better grade products. This means you will not see variation in the patterning, and may see the same "knot" over and over again.

Look for Embossed In Register products, meanings where you see the visual, you feel the visual! Most all of the products we carry at Expressway are EIN, with many having deep embossing, and bevel edged for a more realistic look. 

Also, longer and wider boards may be an option to explore, just keep in mind that in a small space, smaller boards may look more proportionate. 

In conclusion, we hope this helps answer some questions about waterproof flooring. If you have more detailed questions do not hesitate to set up an appointment with us at Expressway to go over your specific needs for your flooring project!

VINYL FLOORS GLOSSARY

WPC: Wood Polymer Composite (WPC does not stand for waterproof core)

SPC: Stone Plastic Composite 

EIR: Embossed In Register; Where you see the visual, you feel the texture. This is different than "random wood ticking" where the appearance is not natural looking or feeling.​​

Traditional LVT: PVC with high limestone content fused to a flexible PVC with a print film, and a clear wearlayer and protective top coat. It may come with an attached backing or not.

PSI: Pounds per Square Inch; indicative of the performance of the product​, a higher PSI will mean more dent resistance. 

Wear Layer: The clear layer that protects the vinyl print layer and resists scratches. ​